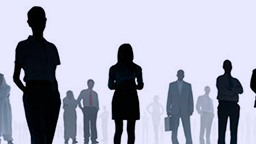 As high as 92 per cent talent professionals in India consider People Analytics to pave the way for the future of HR and recruiting, Economic Times reported, quoting a LinkedIn survey. The 10th annual edition of the LinkedIn Global Talent Trends 2020 report shows that 95 per cent of talent professionals in the country believe employee experience will shape the future of HR in the coming years.
The report looks at survey results from 7,000 talent professionals, platform data, and interviews with leaders to provide insight into the key topics impacting HR leaders today.
In India, 95% of talent professionals consider employee experience to shape the future of HR. About 77% say they're increasingly focused on employee experience to increase employee retention, while 44% feel that lack of leadership's focus and prioritization is a significant barrier to improving a company's employee experience.
In India, 92% talent professionals say people analytics will be very important in shaping the future of HR and recruiting (world average is 85%; Southeast Asia (90%) and China (89%), while 72% currently use people analytics for measuring and improving performance in HR operations.