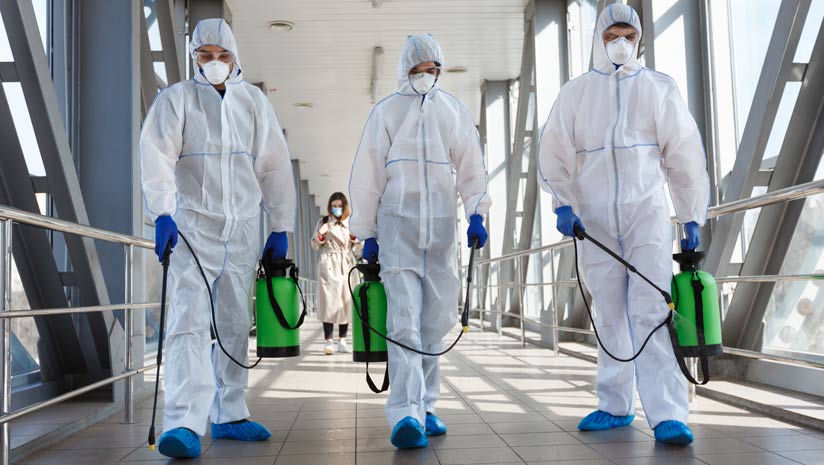 While sanitization has always been important, it has become even more important in the wake of the Covid-19 pandemic that has been rampaging around the world for more than a year now. Epidemiologists, genetic engineers, and doctors have agreed that the best way to avoid the virus is to keep yourself and your surroundings thoroughly sanitized. While it is easy enough for us to sanitize ourselves, keeping your home or your office, or your car completely sanitized is a task that demands professional intervention.
With the help of knowledgeable and licensed technicians who have spent years understanding the art of sanitization, you can enjoy squeaky clean surroundings put the paranoia of being surrounded by the dreaded Covid-19 strain to rest.
The professional standard
Professional sanitization services use non-toxic substances that are capable of killing 99.9% of viruses, bacteria, and other pathogens. The benefit of availing professional sanitization services is that every nook and corner of your house, office, car, etc. gets sanitized and the effects of sanitization last for a long period as well.
Let us take a look at some of the benefits of professional sanitization.
It employs the Bio-Fogging process to eliminate harmful microorganisms using toxin-free Certified Antiviral disinfectants.
It instantly improves the health of the environment that is being sanitized. The effects of sanitization can be felt within 30 to 60 seconds.
Kills 99.9% of harmful germs.
After the sanitization is done, the disinfectant forms a protective film that offers long-term antimicrobial biostatic protection for surfaces.
28 + Days residual activity against bacteria.
Only toxic, bleach and chlorine free substances are used.
It has been tried-and-tested to ensure that it works against the dreaded Covid-19 virus.
If you're still living in fear of the virus and are not sure whether your house is squeaky clean or not, avail the help of a professional sanitization company today! Helping the fight against infection with real time, objective measurement of cleaning and hygiene with ATP monitoring, real proof of cleanliness!