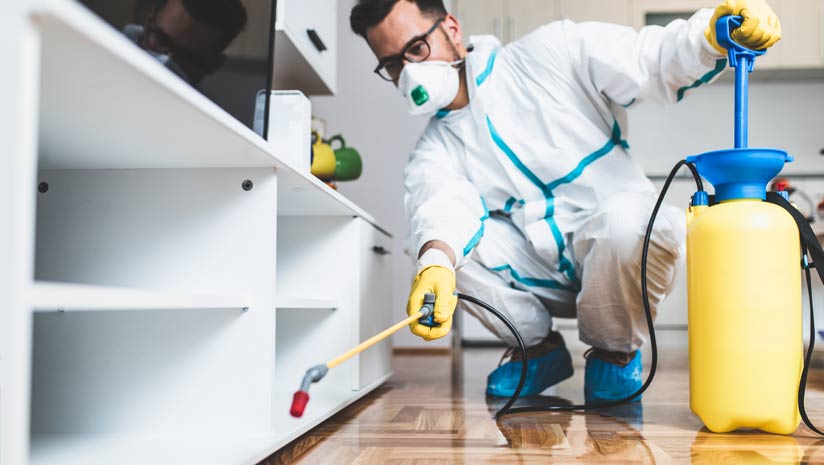 Pests such as flies, ants, wasps, rats, cockroaches, and termites, etc., can lead to health issues and cause damage to the property. It is extremely important to take care of a pest infestation as soon as you notice one. If you're still not sold on the idea of pest control and you think it's okay to share space with a few pests, here's what you need to know.
Importance of pest control
Rodents are responsible for destroying nearly 20% of the global food supply and they carry other dangerous pests such as fleas, ticks, and mites.
Rodents might carry diseases that are transferable to humans and other animals.
Pests can spread deadly diseases like malaria, plague, and Lyme disease among others.
It is impossible to achieve food and health regulations without pest control.
Cockroaches carry allergens that can affect 7% to 8% of the global population. Cockroach allergens are the third leading cause of asthma among children.
You might be wondering, how can you undertake such a daunting assignment by yourself and where would you even begin? Leave your worries to us and relax. We have years of experience in pest control and with our pest control services, we can help you get rid of bugs, cockroaches, termites, ants, rats, mice spiders, flies, and mosquitoes. Left unchecked, they can become a threat to your property and potentially your health. Our pest control services can help you achieve peace of mind knowing you're your house is free of those pesky pests. Here are some of the salient features of our services that set us apart:
Free termite inspection
WHO approved spray chemicals
Gel, Spray & injection formula to kill them all
We identify and eliminate all types of insects.
We offer regularly scheduled visits to prevent pest resurgence.
We respond quickly to urgent and immediate needs.
Besides ridding your house of all the pests, we will also get rid of cobwebs and wasp nests.