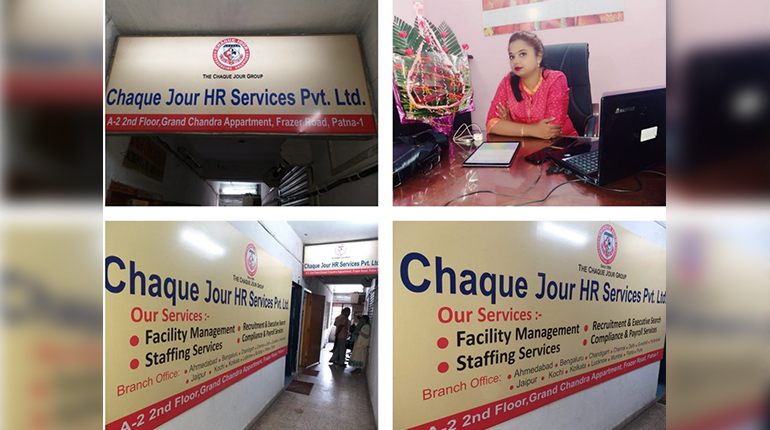 The Chaque Jour HR Services, a leading Staffing, Facility management and Recruitment company in the country, has extended its operations to Bihar by inaugurating its office in Patna.
While talking at the inaugural function on Monday, Chaque Jour CMD Capt. Shaji Kumar, who founded the company 20 years ago, said: "It is an extremely proud moment for us. It is our 14th branch in the country."
"The credit goes to Ms. Tapasi Chakraborty and her hardworking Team Chandra Prakash Upadhyay, Jyoti Bhushan, Aditya Dharr to name a few whose single-minded devotion and persistent hard work has seen the Company grow by leaps and bounds in this Financial Year," he added.