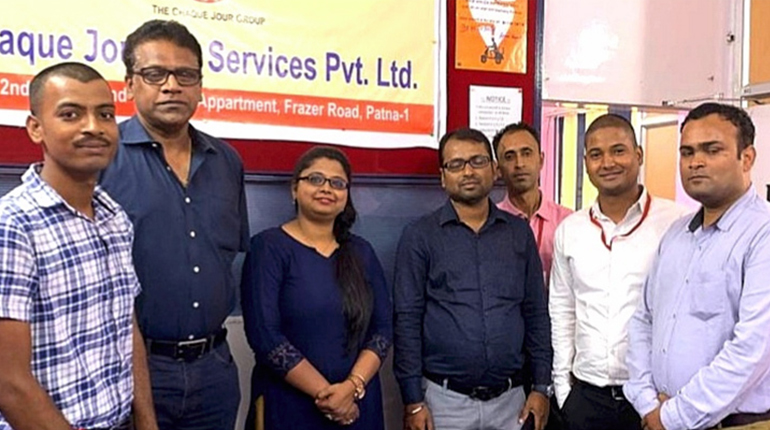 The Bihar branch of Chaque Jour HR Services Pvt Ltd. has achieved a significant landmark by providing employment opportunities for more than 1000 job seekers in different companies in the state.
Chaque Jour HR Services, a Chaque Jour Group subsidiary, which started its operations in Bihar just six months ago, made a remarkable entry in the region due to the committed efforts and professional approach of its team.
Some of the jobs that were provided during this period include Sales Promoters, Bikers, Customer Associates, Data Entry Operators and Account Executives.
A senior official of Chaque Jour HR Services said the company is looking at a target of providing jobs to more than 3000 workers in the state soon.
Some of the major clients of Chaque Jour HR Services in the state are Bihar Gram Panchayat Yojna, Flipkart, Swiggy and Shadow Fax.
Chaque Jour HR Services, a leading Staffing, Facility management and Recruitment company in India, has branches in Ahmedabad, Bangalore, Chandigarh, Chennai, Delhi, Hyderabad, Jaipur, Kochi, Kolkata, Lucknow, Mumbai, Patna and Pune.