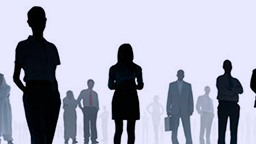 A lot of companies in India are looking at temporary hiring and the trend is likely to remain the same in future as well.
According to a Financial Express report temporary hiring registered a 10-15 per cent growth during the festive season, with e-commerce platforms leading the fray.
Customer service, sales, and logistics are some of the business departments where the need for manpower is fulfilled by flexi-hiring, the report pointed out.
Thus temporary staffing has emerged as the preferred arrangement for companies to meet the seasonal demand for blue-collar workers.
Astute Outsourcing Services is an integrated business services provider, part of the Chaque Jour Group.
Astute Outsourcing Services Pvt. Ltd. was established in 2013 by Capt. Shaji Kumar. Capt. Shaji Kumar has been a serial entrepreneur for the last 20 years, having a proven track record in setting up greenfield projects. He started his journey into the business venture after his stint in Indian Armed Forces. He founded the Chaque Jour Outsourcing Solutions Pvt. Ltd. in 1998 and thereafter established Chaque Jour HR Services Pvt. Ltd. in 2010 and has been a Serial Entrepreneur for the last 20 years. Capt. Shaji Kumar's vision and dedicated efforts has resulted in the group starting as a bootstrapped company from Zero to Rs 100+ crores. He is assisted in running the business by a fully empowered team of dedicated and committed professionals. The company is committed in providing a world-class customer experience while continuously working towards creating better lives.
Superior Service and Technology Solutions have enabled Astute Outsourcing Services Private Limited to achieve market leadership in many of the businesses that it has a presence in. It has different Verticals, under which it offers integrated business solutions to Corporates and Residential.