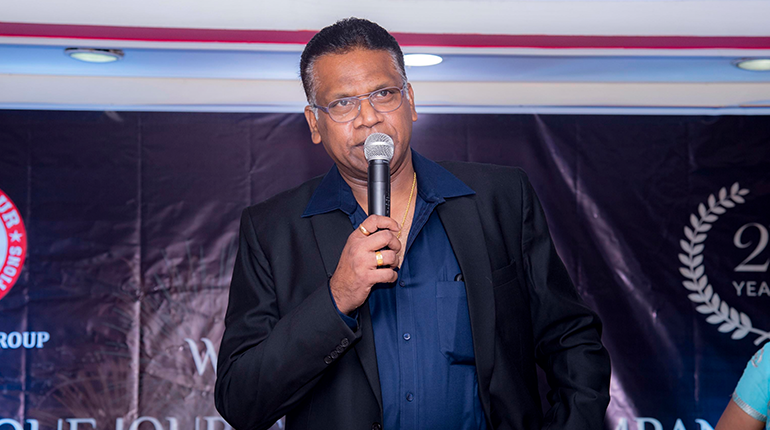 After his stint with the Armed Forces, Capt. Shaji Kumar founded Chaque Jour Outsourcing Solutions Pvt. Ltd in 1998 along with one of his friends.
When CJOS, which is one of the leading integrated business service providers in India, celebrates its 21st birthday, Capt. Kumar talks about the history of his company, its team and future plans.
Excerpts from the interview:
The CJOS Group is celebrating its 21st year of existence. Can you tell us a bit about its formation, how it evolved, etc?
My first Company i.e. Chaque Jour Outsourcing Solutions Pvt. Ltd. was incorporated way back on October 20, 1998. I was a Co-Founder along with a friend. It's indeed been a journey… a long and arduous one. Over these years much has changed and transformed. Everyone who was associated with me during the inception and formative years have left in search of "better" agendas. Founders, Co-founders, colleagues, friends, enemies… everyone. I have remained rooted. A lot has transformed and changed over these past two decades.
Which are the major operations of the CJOS Group now? Can you explain the details of the operations of your companies?
Like my elder son pointed out just the other day I have not forgotten my Primary Business i.e. Facility Management. So FM remains our core business which is being managed under Astute Outsourcing Services Pvt. Ltd. The other Business Verticals like Staffing & Recruitment Services are managed under Chaque Jour HR Services Pvt. Ltd.
Which are the major focus areas of CJOS in the future?
Facility Management, Staffing & Permanent Recruitment. There is enough scope for growth in all these business verticals in the years to come. We are also entering into the B2C segment of Facility Management where we will extend specialised services at Residential level. We believe that this is a very nascent market and lack of organised players gives tremendous growth opportunity. We have had a good year, and by 2020 we expect to triple our turnover.
You have successfully completed 20 years in business. What would be your message for the new aspiring businessmen?
Getting into business – a budding entrepreneur should have the stomach for it. It is not as easy as it seems when you are on the other side of the table. The buck actually stops at that table always and every time. So one should be prepared for the long haul. There is hardly a get rich quick formula which has been invented nor will it be ever invented. It is a pure "risk" and one has to be prepared mentally. It does take its toll. But then I would not want to discourage anyone because all it takes is a positive attitude, perseverance and hard work. If you tick off these three, then there is nothing that is NOT POSSIBLE to achieve.