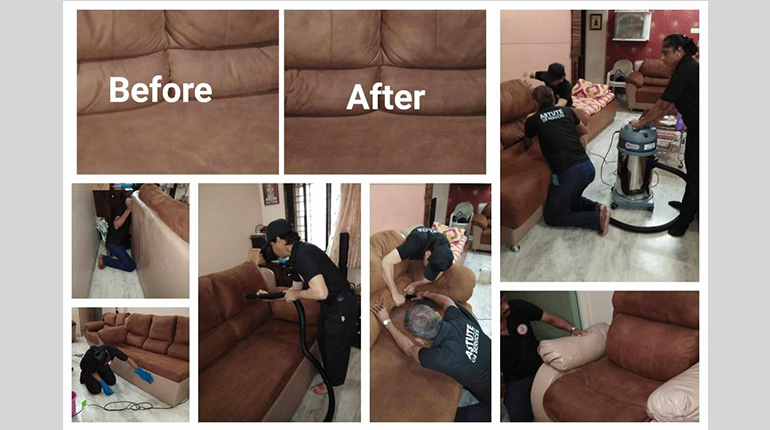 One of the prime objectives of Astute Outsourcing Services is customer satisfaction. The Astute team believes in providing quality, clean, efficient and timely services to the customer.
Let's take a look at the feedback and experience of a customer who sought the services of Astute team for sofa dry cleaning at his home in Mumbai recently.
Our team, comprising women as well, diligently carried out the work and the customer Jay Shah was extremely pleased with the professional work and attitude of the Astute team.
He said: "Excellent and hardworking crew. Will definitely recommend (to) others."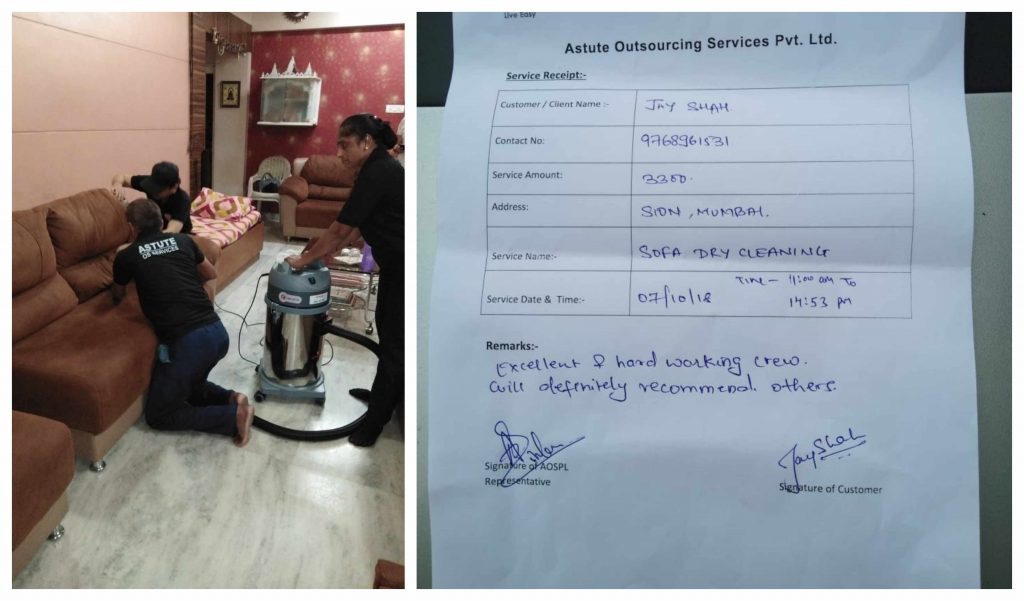 "Astute is proud to have a team of expert women and the target of our company is to increase the percentage of women to be involved in residential service activities to 70 per cent," said Capt Shaji Kumar, CMD, Astute Outsourcing Services Ltd in a statement today.