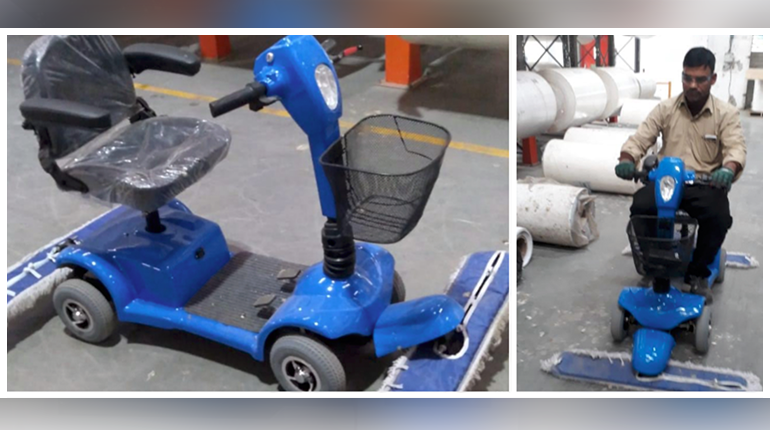 The Facility Management Team of Astute Outsourcing Services Pvt. Ltd. recently carried out Mechanised Cleaning Service at the factory of its client Avery Dennison India in Gurgaon.
Astute Outsourcing has recently introduced a Battery Operated Mopping Scooter as part of its Cleaning Service Package for Facility Management Operations.
Astute Outsourcing believes that Automation and Mechanisation help improve the efficiency and productivity of a company.
Astute Outsourcing is always keen to improve its service standards and ensure customer satisfaction.