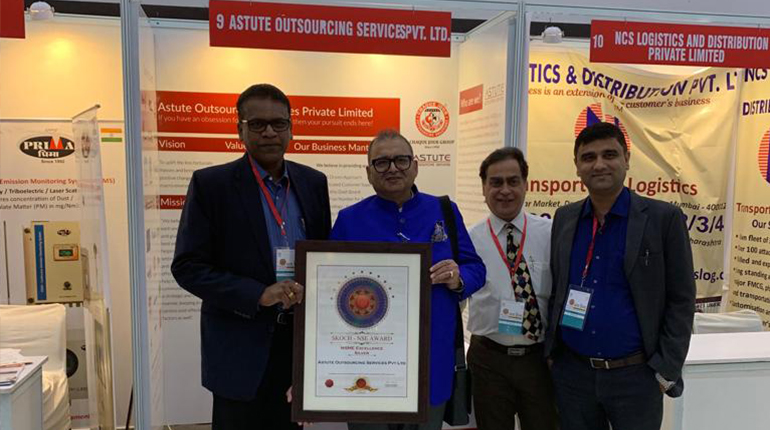 In a major recognition, Astute Outsourcing Services Pvt Ltd bagged two coveted SKOCH awards in a function held at New Delhi on March 23.
Astute Outsourcing clinched the prestigious SKOCH – NSE Award MSME Excellence Silver and SKOCH ORDER-OF-MERIT Copper.
Astute Outsourcing's CMD Captain Shaji Kumar received the award from Sameer Kochhar, Chairman, SKOCH Group, at the 57th SKOCH Summit at the Constitution Club of India, Rafi Marg, New Delhi, on Saturday.
AOSPL Director Manohar Vasandani and Regional Manager Chandra Prakash Upadhyaya were also present during the award function.