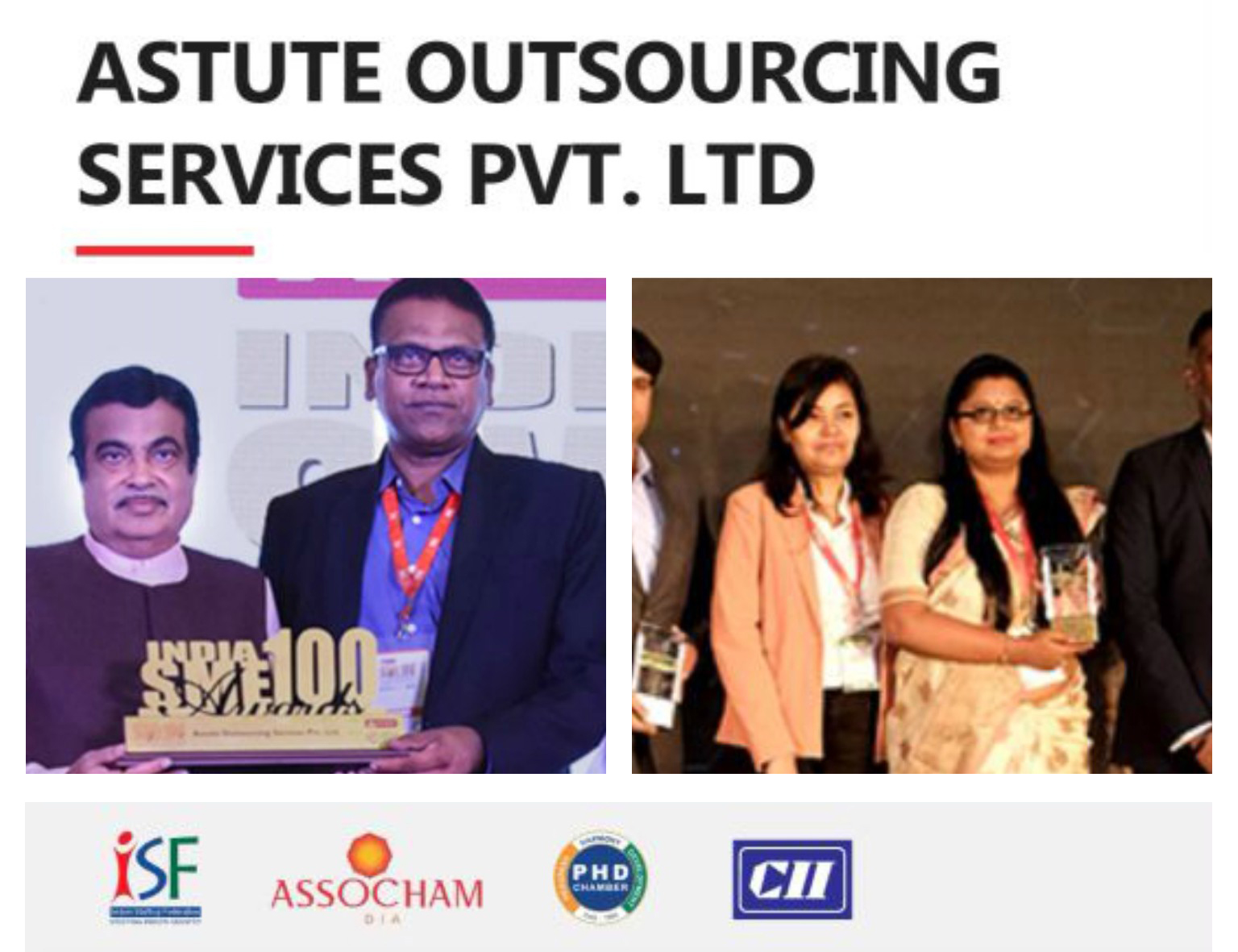 Astute Outsourcing Services Pvt Ltd, ranked as one of the top 100 SMEs in India in 2019, launched its new website https://astuteos.com/.
Astute Outsourcing, a leading Facility Management (Corporate), Staffing and On-Demand Residential Services company in the country, has 14 branches across India.
The new website gives an insight into the various activities of Astute Outsourcing Services, headquartered in New Delhi.
It has introduced several new categories including Astute Care App, Awards and News.
Astute Care, an Employee Management System App, provides an easy way to the Selection Process of Candidates by making ease in gathering candidate details and scanning their documents.
Astute Care: https://play.google.com/store/apps/details?id=com.sipl.chaquejourecare
The Awards category (https://astuteos.com/awards/) features some of the prominent awards won by Astute Outsourcing, including the India 100 SME Award, Economic Times Champions of Facility Management Award and the SKOCH-NSE Award for MSME Excellence.
The News section (https://astuteos.com/news/) gives an update of all the activities of Astute Outsourcing and its subsidiaries.
The portal also gives details about the company's various business operations – Astute Facility Management (https://astuteos.com/facility-management-services/), Adamas Staffing Services (https://astuteos.com/staffing-services/), Astute Compliance & Payroll Services (https://astuteos.com/compliance-payroll-services/) and OnTime Live Easy (https://astuteos.com/on-time-live-easy/).
The job seekers have the option to upload their CV in the Career section. (https://astuteos.com/career/)