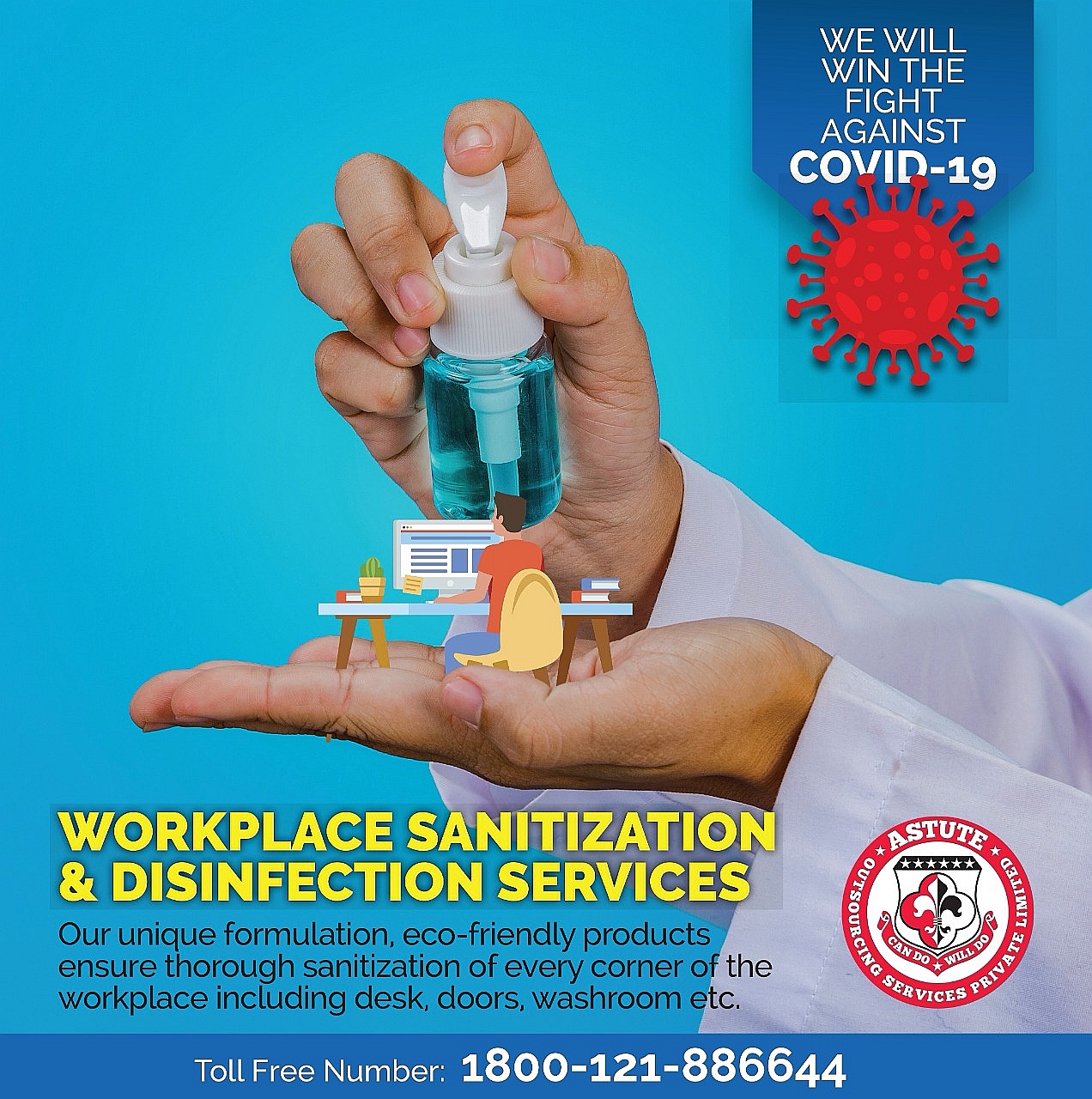 Home/Office Sanitation
With the number of COVID-19 cases increasing daily all over the world, it is important to follow all precautionary measures while sanitizing an office or home.
A team with expertise and experience in handling sanitization and disinfection work is extremely crucial in such a scenario.
With years of expertise in Sanitizing and Disinfection Services in India, the highly trained team of Astute Outsourcing Services is best equipped to provide effective services at homes, offices and industrial areas.
The team has expertise in disinfecting sites and help prevent the risk of infection. Astute Outsourcing Services team, using specialist equipment can effectively and professionally decontaminate sites, including homes, offices, clinics, shops, etc.
Astute Outsourcing Services, a specialist company in health and wellbeing services in India, launched its Sanitization & Disinfection Services in Delhi & NCR.
The new services are aimed at the sanitization of Home, Workplace, Commercial Spaces and Industrial space.
Workplace sanitization & disinfection services
Astute's unique formulation, eco-friendly products ensure thorough sanitization of every corner of the workplace including desk, doors, washroom etc.
Commercial space sanitization & disinfection services
The highly prone areas are thoroughly sanitized as to remove the chances of infection spread using our professional sanitization service.
Industrial sanitization & disinfection services
There are industries where people working at higher risk. we provide our efficient sanitization service to industries to lower the risk of infection.
Contact us now – Delhi : 1800-121-886644
Our Other Services
House Deep Cleaning
Car Dry Cleaning
Sofa & Chair Cleaning
Kitchen Cleaning
Bathroom Cleaning
Interior & Paining
Plumbing